Then and Now: Alberta Falls
This summer I spent a morning in Rocky Mountain National Park and made my way to Alberta Falls. This is one of the most popular hikes in the park – a well-built trail, only about a mile, and a great payoff at the end. In part due to that popularity, I hadn't been to the falls in some time, or just briefly looked that direction while heading further down the trail.
On this particular day, I decided to stop and take some photos. It was early, I had time to spare, and the crowds had yet to arrive.
The photos I got were some of my favorite from the day. And while editing, I got to wondering when I actually last photographed here. So, through the archives I went, and, to my surprise, it had been 17 years since I last photographed Alberta Falls. Thousands of photos in RMNP since and not one of Alberta. No wonder it was so fun to photograph again.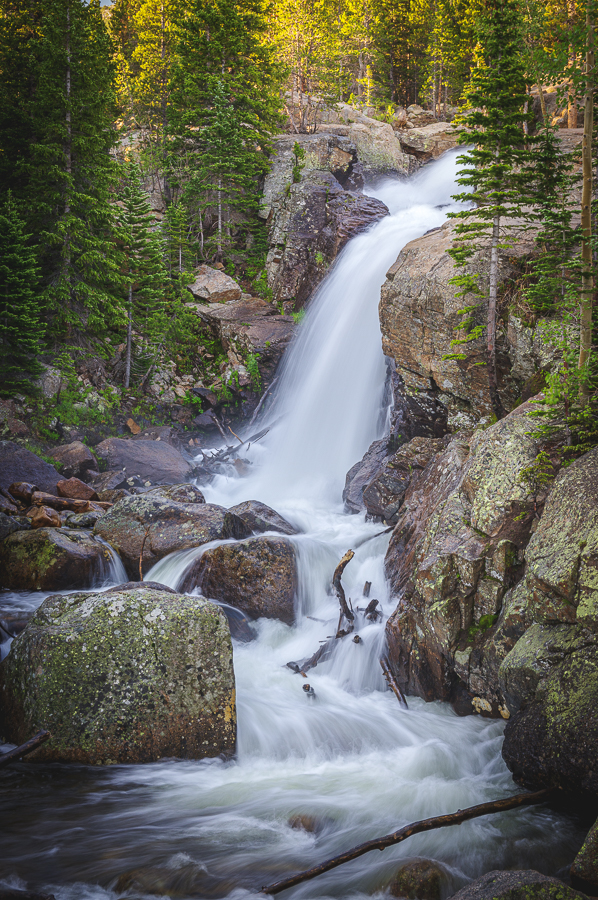 The 2004 photograph was also pre-digital (at least for me) and at the very start of my interest in photography, which didn't really pick up until about 2007. Camera technology has improved, yes, but what I've learned in the 17 years since is what made the difference, in my opinion.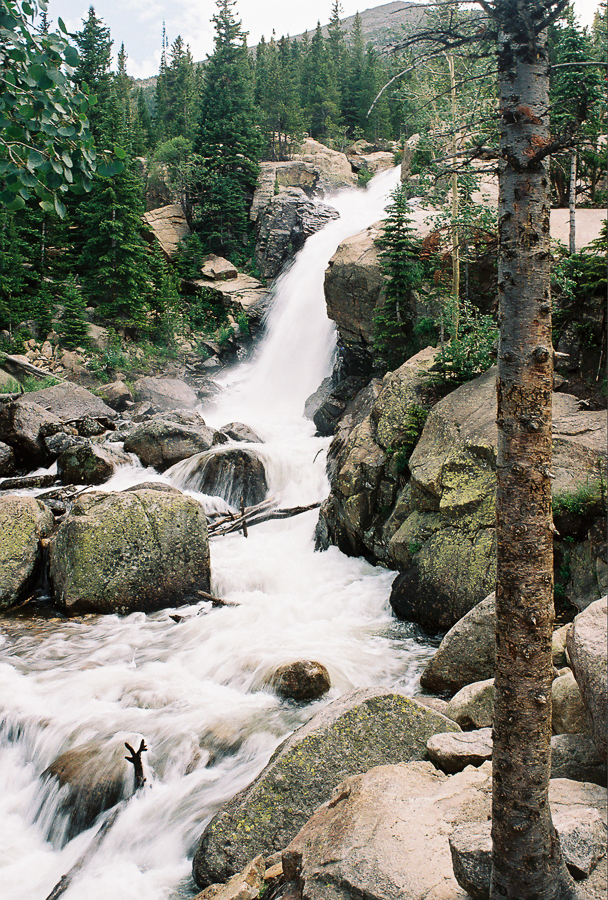 ---
Sign up for my newsletter and never miss a post. Learn more and sign up here.