Thanksgiving in Panama
Years ago while in the southern part of Costa Rica, I could peer into Panama. Well, at least the tops of some distant hills, but it was enough to get me thinking about a trip there. Fast forward to a year ago, a friend and I were sitting in my living room on New Years Day and I was looking around online at various trip ideas using airline miles and I stumbled upon not one but two discount business class tickets using points, direct from Denver to Panama City. Without a whole lot of additional thought, I bought both and we set out to plan a week there.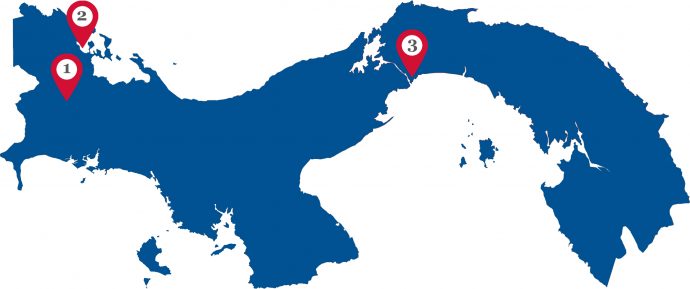 We knew we wanted to see a little of everything Panama has to offer, though also had limited time to do so. We settled on one location in the highlands (#1-Boquete), one location on the water (#2-Bocas del Toro), and Panama City (#3).
With that, here are 10 of my favorite photos from Panama.
—
Sign up for my new newsletter here to never miss a post. Learn more and sign-up here.
This was also trip #22 of my 40 by 40 challenge. Check out other trip reports here.