A Day in RMNP
One day in Rocky Mountain National Park this past week. Some good friends were in Estes Park that I met up with later for a hike, but I figured I'd start a little earlier and capture the sunrise. For some reason they didn't want to start the day that early 🙂 .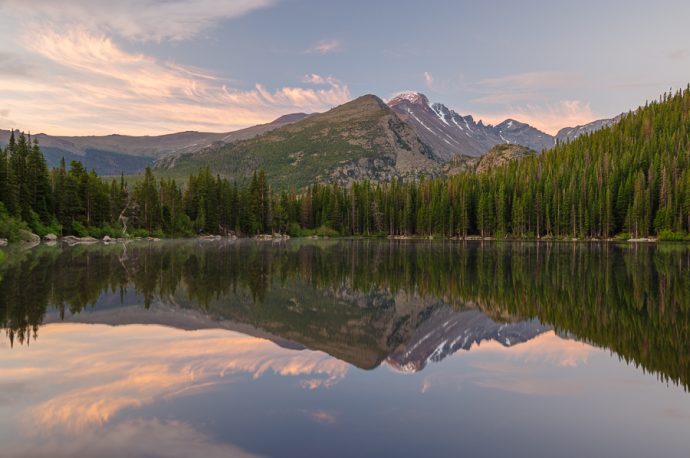 I oddly had never photographed sunrise from this vantage point, facing Longs Peak, despite the number of times I've been to Bear Lake. I can see why this view point is so popular.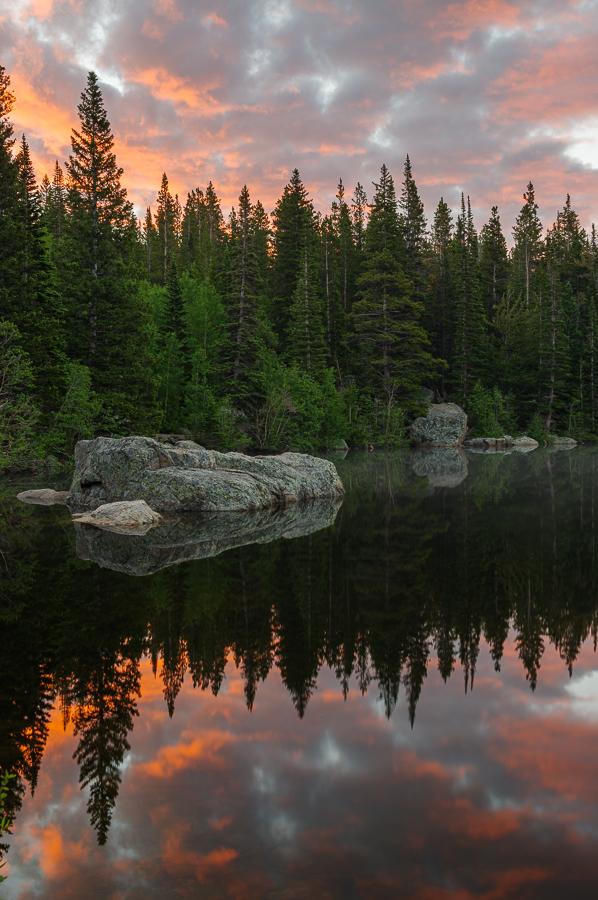 The clouds had moved away from Longs Peak by time they really lit up, so I turned east and captured the sky with the shoreline instead.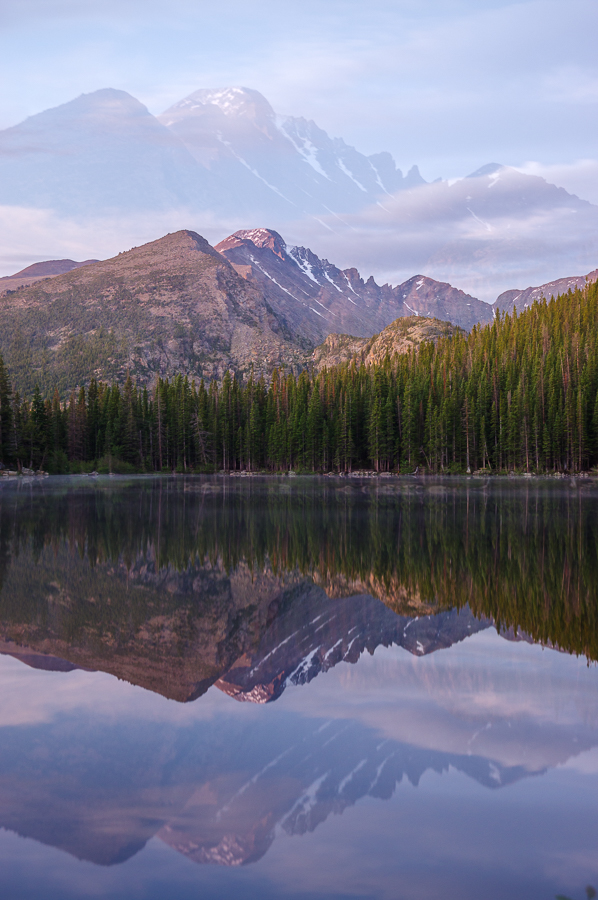 Just for something different. This was taken right before sunrise with a longer exposure, where I kept the camera still for the first part of the exposure then zoomed out quickly and kept it still for the second part, creating this effect. Back in the days of film, you'd take two photos without advancing the film strip to create a similar effect.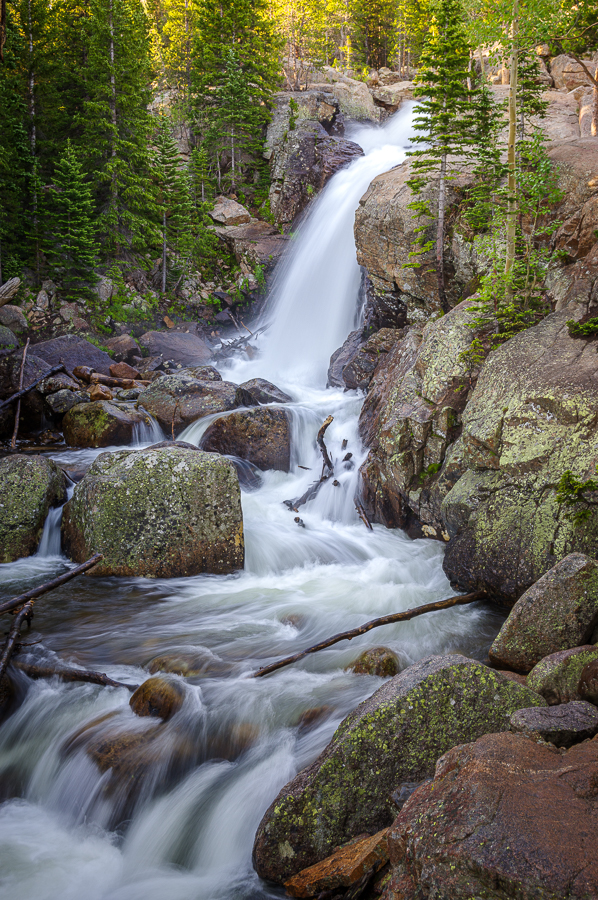 It had been years (maybe 10?) since I photographed Alberta Falls, despite it being so close to the trailhead. It was fun to be back.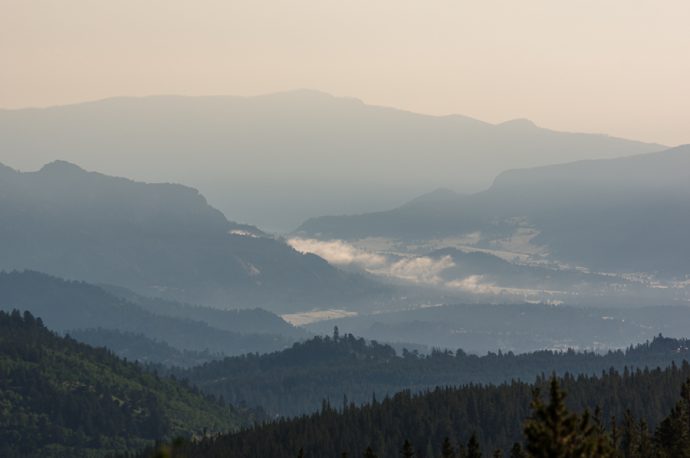 Looking east towards Estes Park and the low clouds and fog that were still dissipating. Driving through town that morning, there was even frost on the trees.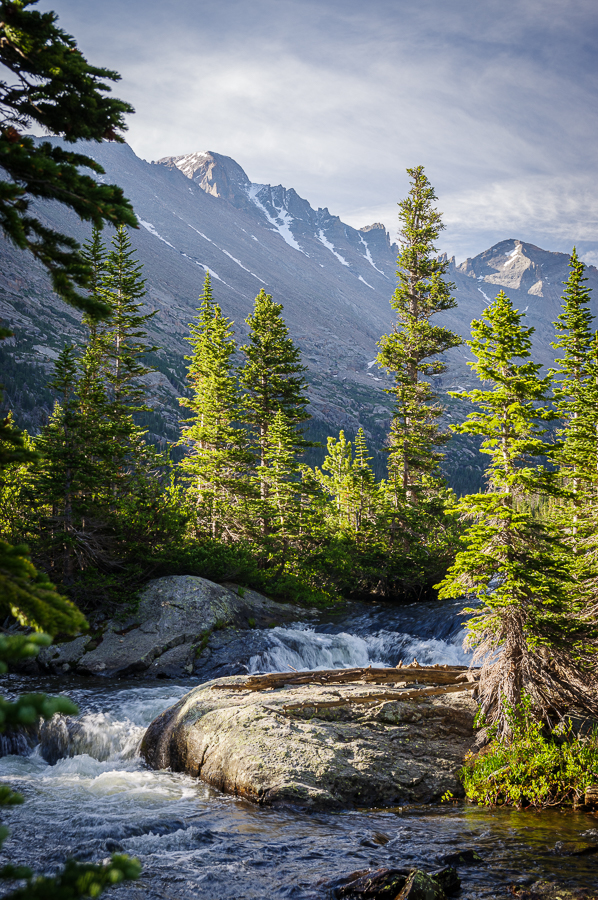 My last stop of the morning was Mills Lake in Glacier Gorge which backs up to Longs Peak. This is where the lake flows out into the creek that eventually goes over Alberta Falls.
---
Sign up for my newsletter and never miss a post. Learn more and sign up here.