Skookumchuck Narrows
The Sechelt Rapids, created by the Skookumchuck Narrows, is a natural phenomenon occurring in an inlet on the Sunshine Coast in British Columbia (located a couple of hours from Vancouver).
Twice a day, as the tide changes, water flows between two inlets creating rapids (i.e. tidal rapids*) as the water rushes through the constriction. The resulting wave is a playground for kayakers and surfers alike. Why ride a river one way, or have to continually paddle out to try and catch a wave breaking, when you can ride one continuing wave? Boaters and surfers take turns in the wave before kicking out (voluntarily or not), riding a short way down the inlet and back to shore where they walk back and do it again.
Below are photos from the Roland Point Viewing Area, a short hike from a nearby trailhead in the Provencial Park. For more information, visit the Sunshine Coast's tourism website.
And for more photos of the Sunshine Coast, check out my separate blog post.
* This is different than a tidal bore. I actually thought it was essentially the same thing when first learning about this place, but a tidal bore is when the leading edge of a tide creates a wave. It's one wave, or a couple of waves, that are moving with the tide, not a continuous wave in one spot.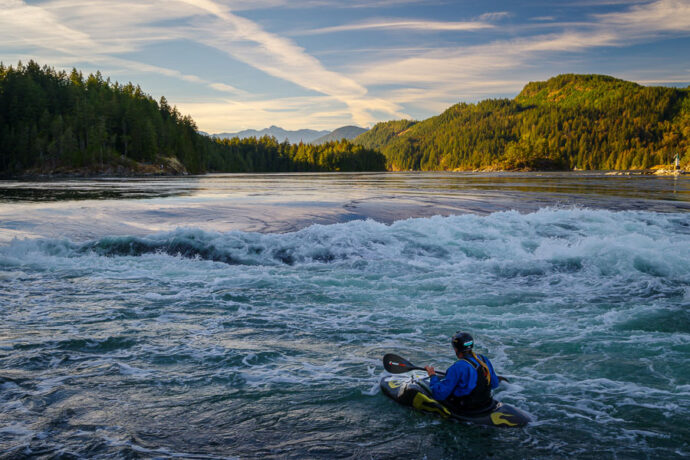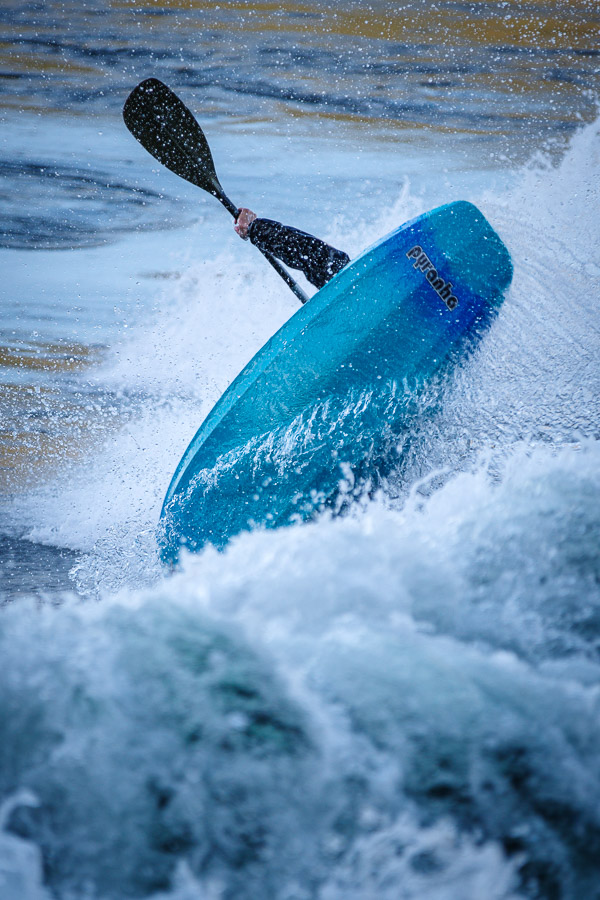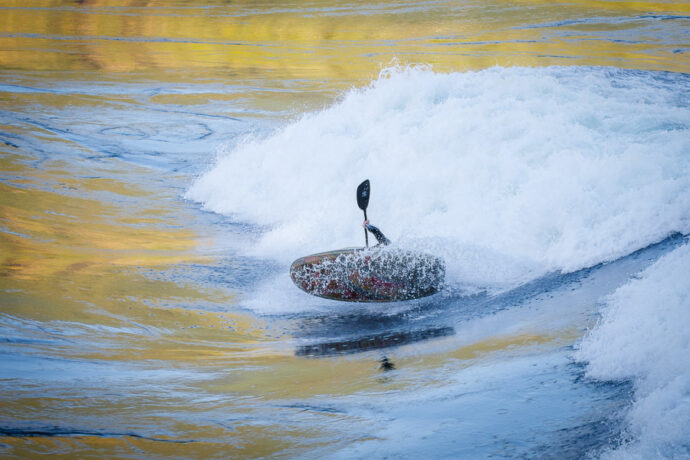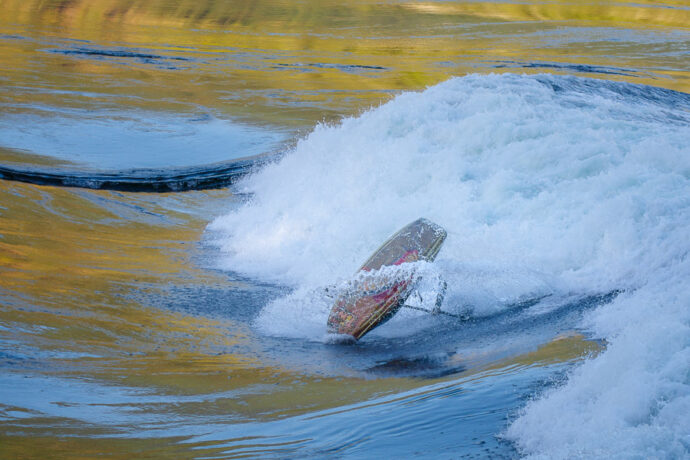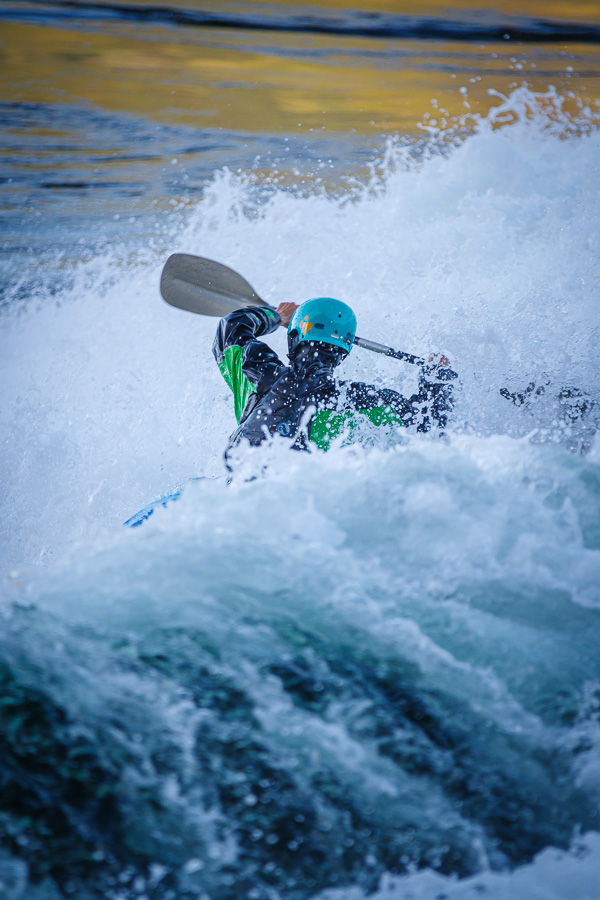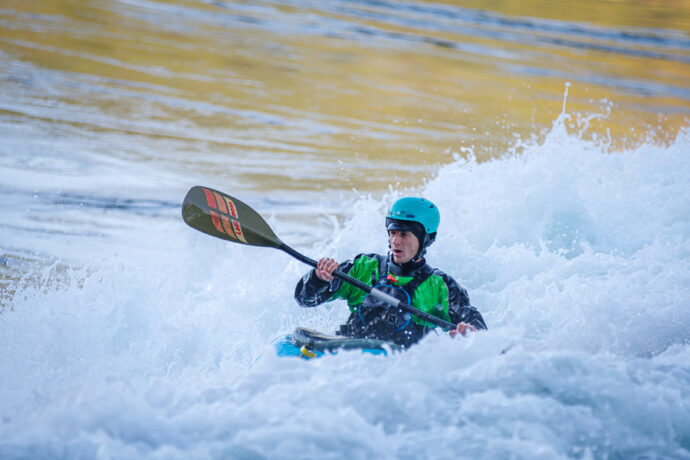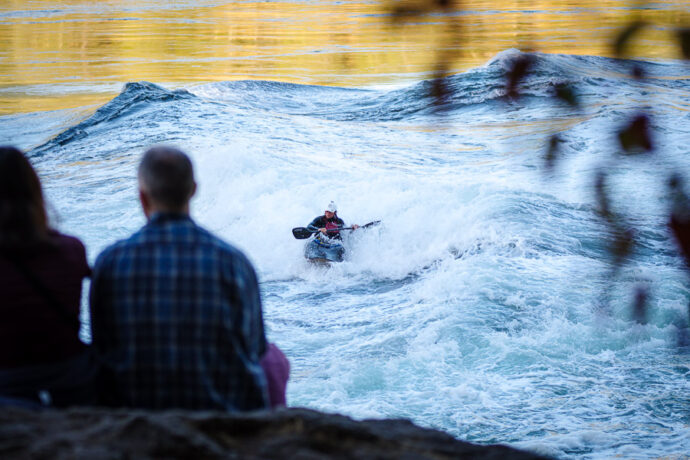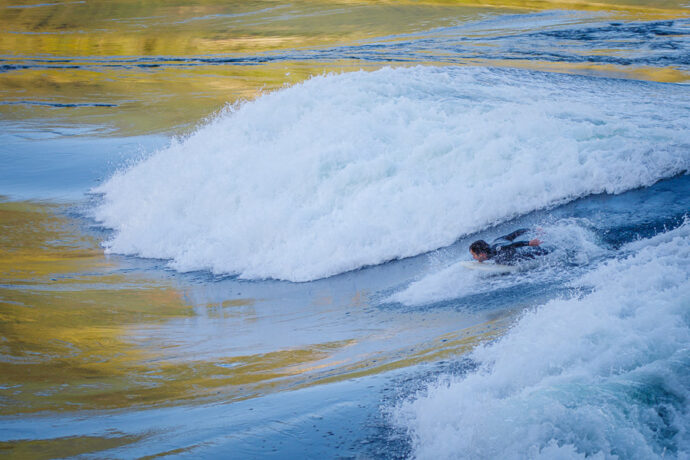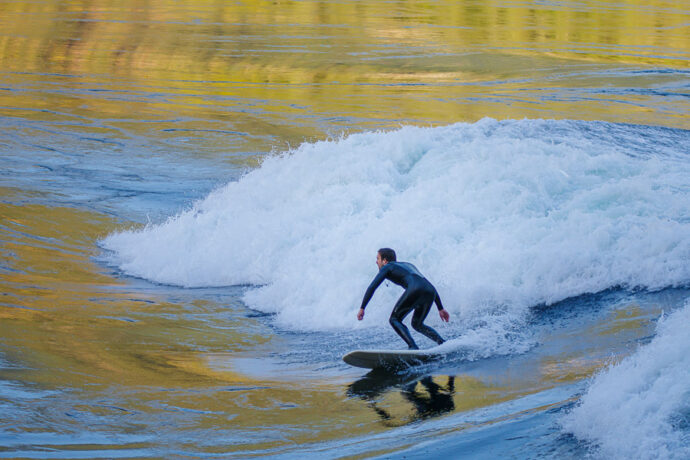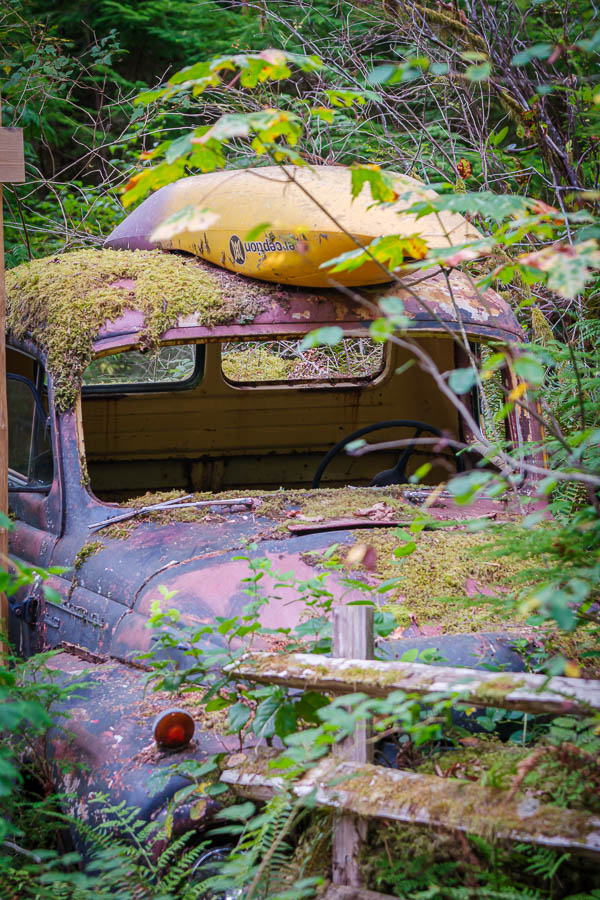 ---
Sign up for my newsletter and never miss a post. Learn more and sign up here.