Fall Colors in the Colorado Rockies – RMNP
Chasing the fall colors in Colorado is probably on every landscape photographer's bucket list. Having recently moved back to the state, I was eager to join the chase as well.
Over two weekends in latter half of September I revisited some of my favorite areas of the state.

Rocky Mountain National Park
First up, RMNP. While my main goal was to photograph elk during the fall rut, the aspens were also in prime condition.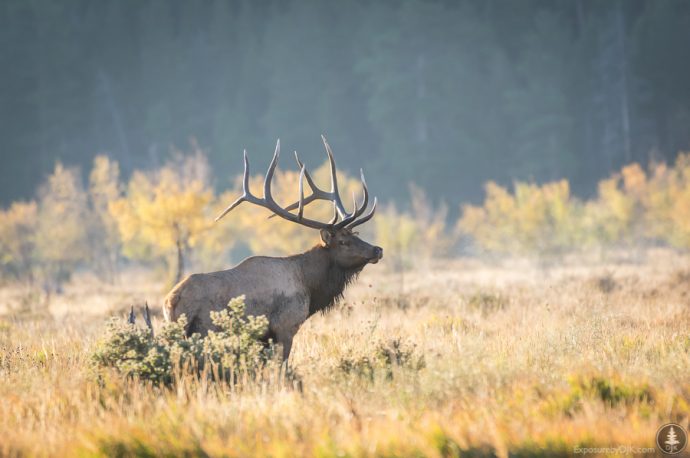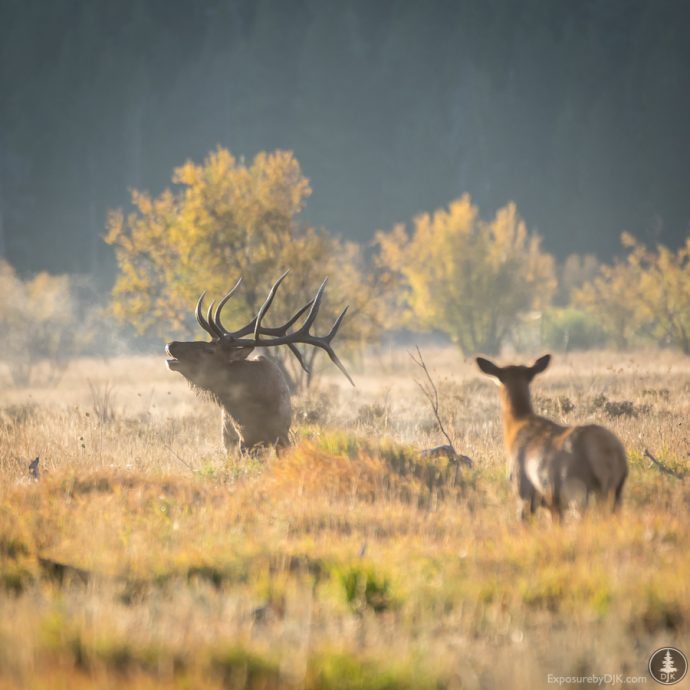 For shooting elk (with a camera, not murderously – simmer down, people), a long telephoto lens is helpful, especially to keep a safe distance from the elk, but not always necessary. The above images were shot at 450mm, but I used my 70-200mm frequently too.  One key challenge was that there were so many elk, often in or around brush, that finding a clear shot and story was tough. Patience and regularly moving my location helped produce the two above images. Both show the context of the environment, while the latter isolated the interaction to two elk.
After photographing elk in the morning, we headed towards Bear Lake and stopped for some great light on Hallet Peak. The aspen covered hillside in the distance and changing brush in the foreground really helped this scene, as did the highlight on the mountains.
The next morning, it was raining and foggy, so instead of looking for elk again, we headed straight to Bear Lake. This lake is perhaps the most popular in the Park, but at sunrise it's often quiet. The scene I had hoped for didn't materialize, even after waiting some time for the light, but the fog rolling in and out created endless compositions and something more unique than many of the classic Bear Lake shots.
Weekends can be crowded (read: crazy) in RMNP this time of year, so I like to get an early start (like by 7am) to enjoy it before the crowds arrive en masse. I usually photograph until mid morning, maybe lunch, then head into Estes to grab a coffee and rest before heading back shortly before sunset.
In the next post, I'll share photos from southwest Colorado.
—
Sign up for my new newsletter here to never miss a post. Learn more and sign-up here.
This was also trip #1 of my 40 by 40 challenge.